Manufaktur-Schuhwerk X Christian Boehne
Über unser Schuhwerk
In Northampton, der angeblich grössten Stadt Englands ohne den Status "City", sind die wenigen noch verbliebenen Schuhmanufakturen ansässig.
Ende des 19. Jhdt. gegründet, produzieren hier Crockett & Jones, Cheaney, Tricker's, unter Zuhilfenahme oft jahrzehntealter Maschinen und hohem Handarbeitsanteil, rahmengenähte Schuhe im eigenen Werk.
Crockett & Jones immer noch von einem Nachkommen der Jones geführt, Cheaney weiterhin im Besitz der Cousins Church, Tricker's in der fünften Generation im Familienbesitz der Familie Barltrop, und Hoflieferant HRH The Prince of Wales.
Die 1885 in Wien gegründete LUDWIG REITER Schuhmanufaktur wird heute in vierter Generation als Familienbetrieb geführt. Die Tradition des Unternehmens beruht auf der Erzeugung rahmengenähter Schuhe im klaasischen Wiener Stil.
Bei BOWHILL & ELLIOT, 1894 gegründet, mitten im Herzen von Norwichs Innenstadt, werden zu anspruchsvollen Standards, vom Muster bis zur endgültigen Stickerei, Samthausschuhe in Handarbeit gefertigt.
Ausführungen:
Oxford, Fullbrogue/Halfbrogue, Monk/Doublemonk, Loafer/Tasselloafer, Derbybrogue, Chukka/Chelsea Boot, Gibson, handburnished Calf, Suede, Reversecalf, Golf Grain, Scotch Country Grain, Cavalry Calf, Leather Sole, Dainite Sole, handmade and benchmade english Footwear.
Schuhmodelle:
Derby
Oxford
Monk
Doublemonk
Loafer
Chelsea-Boot
Chukka-Boot
Full-Brogue
Half-Brogue
Derby-Boot
Buckle-Boot
Unsere Manufakturen:
Crockett & Jones, Northampton
Cheaney, Northampton
Tricker's, Northampton
Ludwig Reiter, Wien
Bowhill & Elliot, Norwich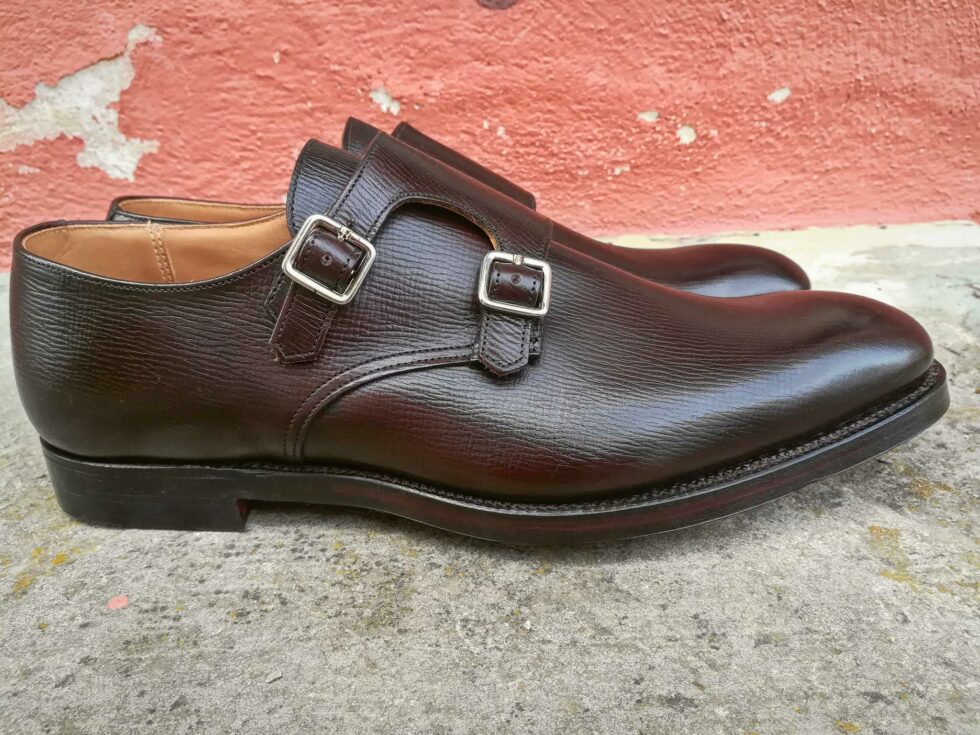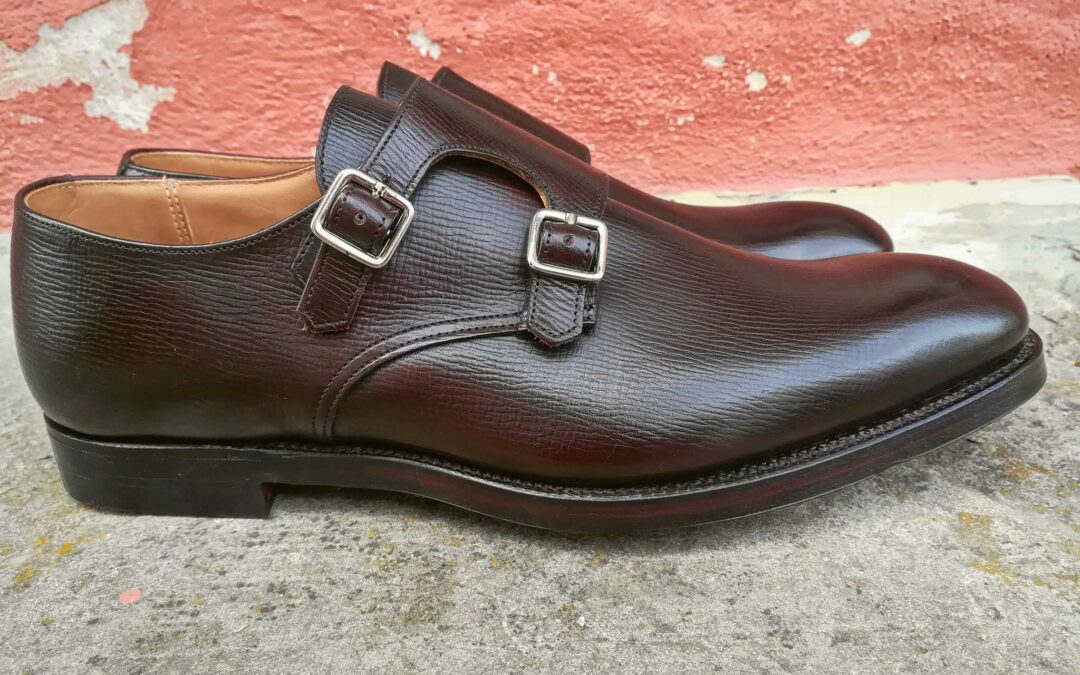 goodyear welted full Calfleather Lining Cork Inlay silver Buckles Last 359 Fitting E UK Sizes ​
mehr lesen